About Tep's Pool Service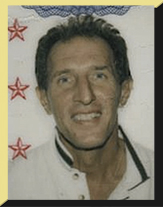 TEP
Ph: 954-441-6994
info@tepspoolservice.com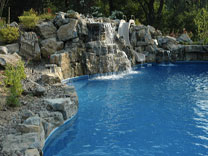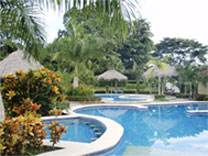 Connect:
HELLO. MY NAME IS TEP. I STARTED TEPS POOL SERVICE BACK IN 1989. I NEVER THOUGHT THAT
SOMEDAY I'D BE A SWIMMING POOL CONTRACTOR FOR THE STATE OF FLORIDA. AFTER ALL, I WAS
BORN IN A SMALL TOWN OUTSIDE OF PITTSBURGH, WHERE MOST MEN ENDED UP WORKING IN
THE STEEL MILLS. MY FATHER WAS A POLICE OFFICER, AND BESIDES TEACHING ME TO ALWAYS
DO RIGHT ACCORDING TO THE LAW, HE TOLD ME THAT IF I WOULD BE FAITHFUL TO DO THREE
THINGS, I WOULD BECOME A SUCCESS IN LIFE: 1. WORK HARD 2. TREAT OTHERS THE WAY
I WANTED TO BE TREATED 3. BE THE BEST AT WHATEVER IT WAS THAT I DID. THOUGH I HAVE
A COLLEGE DEGREE -- INDIANA UNIVERSITY OF PENNSYLVANIA -- NO PROFESSORS OF MINE

EVER CAME CLOSE TO EQUIPPING ME WITH THE TOOLS TO BUILD SUCH A SOLID FOUNDATION
FOR MY LIFE, AS MY FATHER DID.
AS A YOUNGER MAN, I WORKED VERY HARD TO GET GOOD GRADES IN SCHOOL. I GRADUATED
WITH HONORS. I WORKED VERY HARD TO EXCEL IN SPORTS. I BECAME A CHAMPION. ALONG
WITH MY TEAMMATES, MY NAME IS WRITTEN IN THE RECORD BOOKS AT THE PENNSYLVANIA HALL
OF FAME, AS BEING A MEMBER OF THE GREATEST BASKETBALL TEAM IN THE HISTORY OF THE
STATE, AS THREE OF MY TEAMMATES WENT ON TO PLAY FOR THE NBA.
TODAY, MY NAME IS WRITTEN ON THE BUSINESS WHICH I FOUNDED AS A SOLE PROPRIETOR
YEARS AGO…TEPS POOL SERVICE. AS BROWARD COUNTY HAS GROWN, SO HAVE WE, WITH OUR
SUCCESS LARGELY ATTRIBUTED TO THOSE EARLY PRINCIPLES, WHICH MY DAD TAUGHT ME….
SERVING AS THE FOUNDATIONAL CORE OF OUR COMPANY. 1. HARD WORK 2. TREATING OTHERS
THE WAY WE WOULD LIKE TO BE TREATED 3. BEING THE BEST AT WHAT WE ARE DOING.
TEPS POOL SERVICE IS INDEED A TEAM. WE HAVE BEEN TOGETHER FOR YEARS AND WE LOVE
WHAT WE DO. WE HAVE A CHAMPIONSHIP MENTALITY. WE DO NOT LIKE TO LOSE. WE DO NOT T
TAKE OUR CUSTOMERS FOR GRANTED. NEARLY 75% OF OUR CLIENTLE HAVE BEEN WITH US FOR
OVER 18 YEARS ….AND THEY RECEIVE THE SAME QUALITY OF SERVICE THAT THEY DID SINCE
THE VERY FIRST MONTH WITH US. OUR PERFORMANCE IS CONSISTENT. OUR POOLS ARE NEVER
MISSED. 365 DAYS A YEAR, RAIN OR SHINE WE ARE THE FAITHFUL GUARDIANS OF THE POOL
INDUSTRY IN SOUTH FLORIDA. WE ARE HERE TO HELP YOU. WHATEVER IT IS YOU'RE THINKING
ABOUT DOING FOR YOUR POOL, WE WANT TO BE THE ONES TO DO IT FOR YOU. GIVE US THE
CALL. YOU'LL BE GLAD THAT YOU DID.
SINCERELY,
TEP & FAMILY