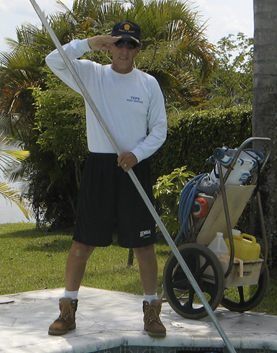 Contact with Teps Pool Service
Ph: 954-441-6994
info@tepspoolservice.com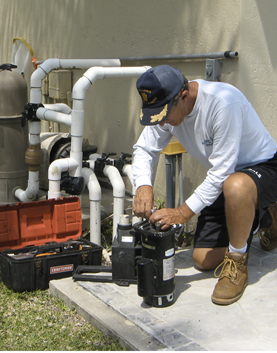 Connect:
TEPS POOL SERVICE IS LICENSED AND INSURED BY THE STATE OF FLORIDA:
LICENSE NUMBER RP0062309
CAUTION!!! WE ENCOURAGE YOU TO CHECK THE STATUS OF YOUR CURRENT POOL COMPANY
( IF YOU HAVE ONE) BY GOING TO THE WEBSITE: WWW.MYFLORIDALICENSE.COM
AND THEN CLICKING ON:
1. "VERIFY LICENSE"
2. "SEARCH BY NAME"
4. "TYPE IN INDIVIDUAL NAME OR CAOMPANY NAME"
5. "LICENSE CATEGORY: " CONSTRUCTION INDUSTRY"
6. "LICENSE TYPE: REGISTERED POOL/SPA CONTRACTOR"
7. CITY= (WHRE THE COMPANY IS LOCATED)
8. COUNTY = BROWARD
9. STATE = FLORIDA
CAUTION: A CERTIFIED POOL OPERATOR OR OCCUPATIONAL LICENSE DOES NOTE QUALIFY A PERSON OR COMPANY TO DO BUSINESS SERVICING OR REPAIRING POOLS. YOU MUST BE LICENSED BY THE STATE AT WHICH CASE THE NAME WILL BE LISTED, OTHERWISE, THE COMPANY IS BREAKING THE LAW AND WILL BE PROSECUTED ACCORDINGLY.
WITH THAT IN MIND, WE OFFER THE SERVICES LISTED BELLOW. OUR STANDARD OF EXCELLENCE IS SECOND TO NONE.
--- VACUUM, BRUSH, NET POOL
--- CLEAN FILTER AS NEEDED
--- CLEAN BASKETS
--- ADJUST WATER CHEMISTRY
--- EXAMINE ALL EQUIPMENT. REPORT FINDINGS IMMEDIATELY TO OFFICE.
POOL REPAIRS BY OUR FACTORY TRAINED TECHNICIANS ON ALL MAKES AND MODELS OF:
--- PUMPS --- PLUMBING
--- FILTERS --- ELECTRIC
--- SALT SYSTEMS --- HEATERS
--- LIGHTS --- POOL CLEANERS
--- TIMERS --- AND MORE
--- MOTORS
WE HAVE A COMPLETE INVENTORY OF PARTS AND EQUIPMENT ON HAND.
--- WE INSTALL EVERYTHING FOR POOLS FROM ALL MAJOR MANUFACTURERS, INCLUDING ALL THE
ITEMS LISTED UNDER "REPAIRS"
--- DIAMONDBRITE
--- PEBBLETEC
--- TILES
--- COPING
--- PAVERS
--- DRAINING POOLS
--- MAJOR CLEANUPS
--- WORKING TOGETHER WITH BANKS, INVESTORS, REALTORS, AND
OWNERS.
REMEMBER: WE ARE EXPERTS IN OUR FIELD.
" WE CAN SAVE YOU MONEY….OR AS WE SAY AT TEPS POOL SERVICE, "
" WE KEEP THE GREEN OUT OF YOUR POOL AND IN YOUR POCKET."
WE ARE THE FAITHFUL GUARDIANS. GIVE US THE CALL. YOU'LL BE GLAD YOU DID.

------- SERVING BROWARD COUNTY INCLUDING -------

FT. LAUDERDALE, OAKLAND PARK, POMPANO BEACH, DEERFIELD BEACH, PARKLAND, CORAL SPRINGS,
TAMARAC, NORTH LAUDERDALE, SUNRISE, PLANTATION, DAVIE, WESTON, S.W. RANCHES, PEMBROKE
PINES, MIRAMAR, HOLLYWOOD.